A thinner benchtop will provide a clean, modern look and a lighter-coloured island helps make a kitchen feel airy and spacious. Light concrete grey is very on-trend now, and what's also trending is to have the bench and island different colours.
Timber veneer and white cabinets in gloss white and matt finishes are a popular choice this year. The black cabinetry of 2019 is moving aside.
If you enjoy expressing personality and taking chances with your decor, then consider novelty knobs, they work best with simple, plain cabinetry and modern, traditional, and contemporary styles, so the knob gets the attention.
They are particularly effective on stand-alone cabinets as this style will look overdone if overused in one space.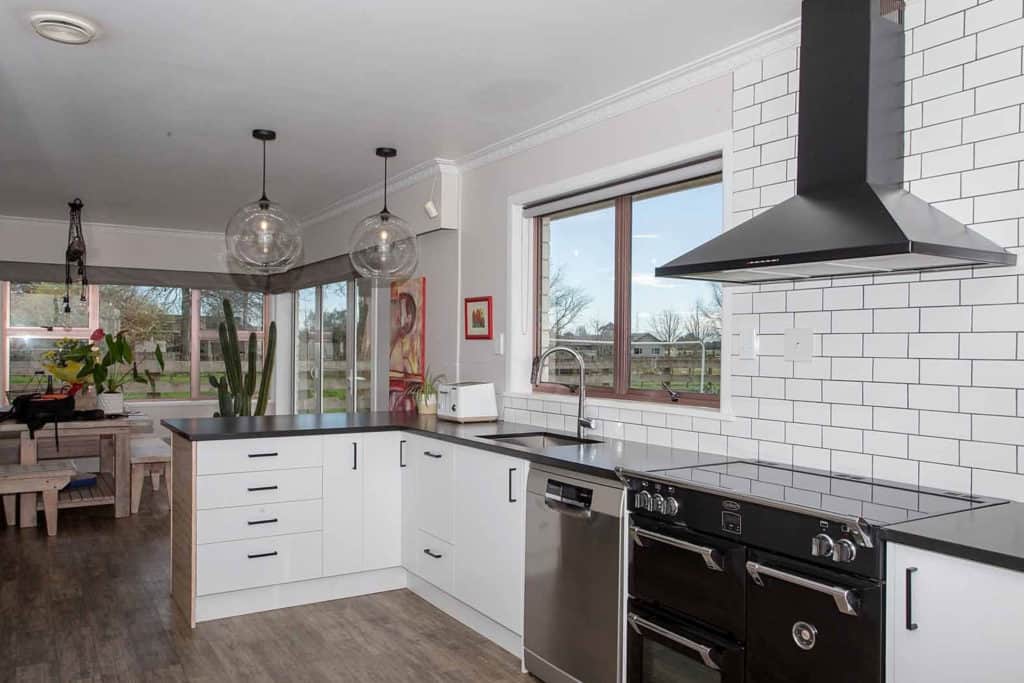 Raw industrial materials continue to feature.
Inspired by the rugged beauty of nature, our food, or the very materials we use in the construction of our homes, trends are towards calm, organic spaces that resonate with our lifestyles and surroundings.
It seems our favourite wall colour of the past decade is moving into the kitchen this year.
Grey is a timeless addition to cabinetry as it never seems to date, it pairs with most colours and adds a depth that works with the textures introduced in benchtops, splashbacks and flooring.
Revitalise your existing kitchen to make it beautiful, modern and functional.