Revive | Restore | Renovate
Prestige Kitchen Revive understands kitchens
Compact or spacious, your kitchen area is the central hub of your home, it is where families gather to refuel and recharge; therefore, we think you deserve an inspiring kitchen space that will turn a mediocre day into a fantastic day.
Embracing your design ideas and requirements, we will seamlessly bring them to life, reviving and renovating your existing kitchen space into a kitchen that is as functional as it is beautiful.
Your kitchen revival will be " your kitchen your way". Working with the existing kitchen structure, how much it changes is entirely up to you.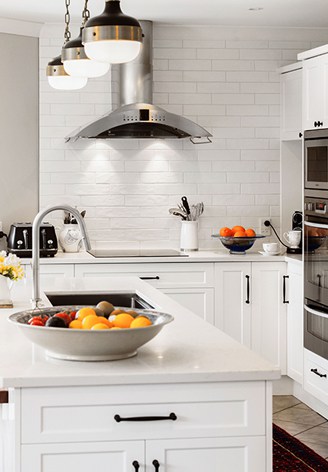 How much your kitchen changes is entirely up to you.
We listen | We care | We communicate
At Prestige Kitchen Revive, we understand kitchens, but more importantly, we know the value of exceptional customer service.
As a family-run, owned and operated company, you will meet with us directly. From initial consultation and design to installation and completion, Prestige Kitchen Revive is your one-stop service supplier.
After two kitchen companies failed to give us a quote to refurbish our 14 year old kitchen we were very fortunate to meet Cam Wooller from Prestige Kitchen Revive...
Prestige Kitchen Revive was recommended to us by friends whose business designs and produces new kitchens and does complete renovations of existing kitchens. This recommendation by someone in the 'kitchen business' gave me great confidence in initially approaching Prestige to come out and quote...
I contacted Prestige Kitchen Revive to paint our kitchen cupboards and modernise our kitchen as it was very tired looking. Cam came and gave us a free quote. He was very easy and friendly to deal with. He came back and removed all the cupboard doors and drawers...