Concentrate on what you want to achieve and leave the rest to us.
Your kitchen revival will be " your kitchen your way". Working with the existing kitchen structure or building new, how much your kitchen changes is entirely up to you.
From the initial consultation and design process to installation and completion, Prestige Kitchen Revive is your one-stop-shop.
We understand kitchens, but more importantly, we know the value of exceptional customer service.
We listen | We care | We communicate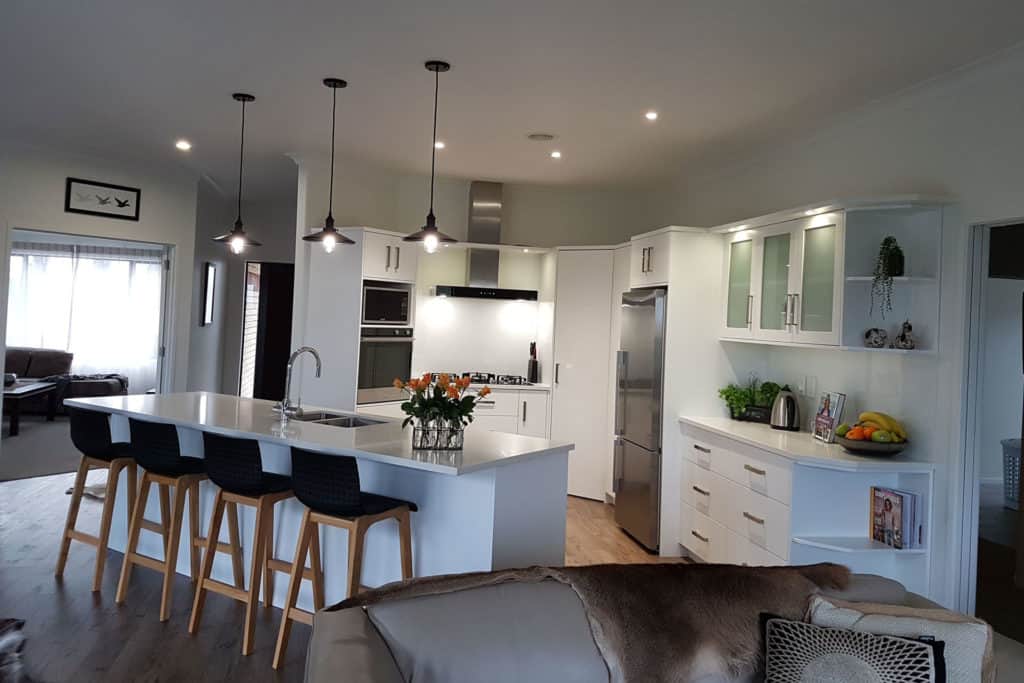 Book a free consultation and we will visit your home.
This on-site consultation is the key to a successful renovation, and as it is essential, we get a feel for your home and design style.
We are interested in your plans, ideas and ultimate vision and this stage we are about listening to you.
Next, we do a full measure and identify the best working combinations to provide a tailored solution that incorporates design and functionality while adhering to your budgets and schedule.
Using the insights gained from the consultation, we combine our expertise with our design partners' extensive knowledge of the latest trends and design possibilities to create a practical kitchen solution that fits your brief and brings your vision to life.
This phase is the fun stage where you choose your design materials including cabinetry colours, benchtop, splashbacks and all your fixtures and fittings.
Feedback is welcomed so we can make any necessary design changes to the plans.
If you require further assistance, we will connect you with the best people for design inspiration and product knowledge.
Rest assured our preferred suppliers are Waikato's finest and your shopping experience will be seamless.
The Transformation Begins
Once the final sign-off on design has been made, your quote is finalised and your deposit is paid when you accept the quote.
View some of our kitchen designs to see transformations, and what we can achieve for you. 
Revitalise your existing kitchen to make it beautiful, modern and functional.